There is no shortage of them!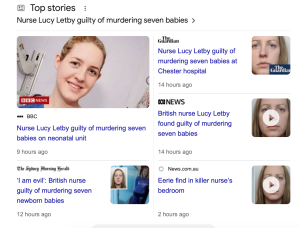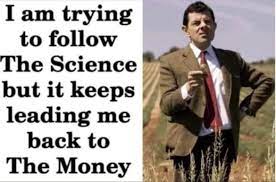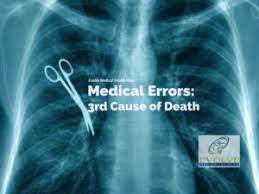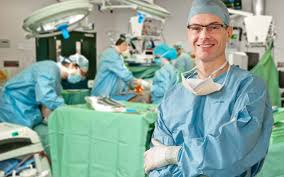 2020.06.06 Sydney RPA heart-lung surgeon Michael Byrom under official restriction | The Australian
2019.11.09 Heart surgeon allowed to operate after patients die | The Australian
Queensland surgeon William Braun kept practising after colleagues warned he was a 'significant threat'
28 March 2019

Photo: Dr William Braun is a senior bariatric surgeon in Queensland. (EU Images Pty Ltd)
Queensland bariatric surgeon William Braun faces accusations of medical negligence and misconduct dating back more than a decade and more recent allegations regarding sexual harassment, bullying and intimidation recorded across three states and territories.
Key points:
•Surgeon William Braun was suspended by Queensland Health over allegations of sexual misconduct and medical negligence
•A Royal Darwin Hospital representative told the Royal Australasian College of Surgeons Dr Braun "would not be re-employed" by them
•A number of patients have raised allegations about adverse outcomes linked to Dr Braun's treatment dating back to 2006
The Queensland surgeon — suspended after Parliament heard allegations of medical negligence, sexual misconduct and harassment — had a lengthy series of accusations levelled against him that spanned a decade, the ABC can reveal.
Read more of ABC News – Allyson Horn's horror story: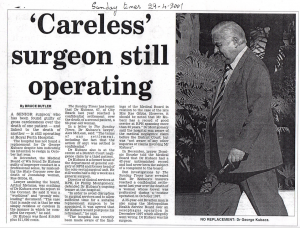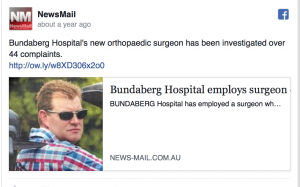 Medico convicted of fraud for faked Parkinson's Disease cure
31 March 2016
QUEENSLAND: A former university professor is now a convicted fraudster, after he fabricated a breakthrough study that gave false hope to sufferers of Parkinson's disease.
Neuroscientist Bruce MURDOCH used the name of a dead person in a forged consent form, something he attempted to cover-up when he faked finding a new treatment for the disease. The respect for Murdoch, once earned over a long career in science, has been lost since his guilty plea.
Murdoch was a trusted professor in the University of Queensland's neuroscience lab.
Journals even published his made-up study, thinking it was credible. The university investigated his phony study between 2011 and 2014, finding Murdoch had forged 20 consent forms; one of the named participants was deceased.

Murdoch also accepted a research grant of $20,000 for the study, a sum that he has since paid back.
Money wasn't Murdoch's motivation though as the funds he accepted were actually spent on research. Murdoch is a former professor at the University of Queensland.
In court on Thursday, Magistrate Tina Pevitera slammed Murdoch for giving false hope to Parkinson's sufferers.
"Your false research was such as to give false hope to Parkinson's researchers and sufferers," she said.
Professor George MELLICK told 7 News Murdoch's false research had an impact on people with Parkinson's, because they were seeking a cure.  [Mellick is president of Parkinson's Queensland]
"We have a very small amount of funds, so when you're giving funds to people who are doing fraudulent research it's even doubly disappointing," Professor Mellick said.  "Reputation is everything in science," he said.
Murdoch's lies have had a damaging impact on the university. He's also trashed his own reputation and has been shunned by his colleagues.
Murdoch narrowly avoided jail time, he was handed a two year suspended sentence.
Speech pathologist Dr Caroline BARWOOD was a co-author in perpetrating the scientific fraud.
MEAG COMMENT: Talk about being blinded by science, no one checked it, not even peer review journals!  Another saga of scientific fraud.  See:
16 February 2015 "Coroner slams doctor Peter SILLBURN over failures leading to man's suicide".  [Sillburn is Patron and vice-president Parkinson's Queensland] Conflict of interest indeed!
26 November 2015 "Deep brain stimulation surgery for Parkinson's disease patients linked to suicide and personality change".
Hospital dumps body parts in Newcastle tip
NEW SOUTH WALES: The Newcastle community is horrified after the discovery of human body parts, including 2 legs, at a local rubbish tip.
The Summerhill Waste Management Centre became the centre of a murder investigation on Tuesday, 16 February 2016, after a random inspection of an area of the tip uncovered the disturbing find.  The body parts had been surgically removed and dumped with garbage instead of being dispose of properly.
The gruesome find discovered by a shocked council inspector apparently included a left and right leg cut below the knee. 

The parts were buried for up to six weeks, suggesting that they could have come from a cadaver.
Homicide detectives were called to the site along with a forensic pathologist who determined the amputation was done by a professional.
Also found were vials of blood and bio-hazard bags, all of which should have been incinerated.
The investigation is expected to be lengthy, but DNA testing could be a way of identifying the remains.
MEAG COMMENT:  Where is the respect for the dead?  Perhaps the limbs belong to the living?  What a story to read if you've just had a limb amputated!  
Minister orders inquiry into Gold Coast health failure to properly check 48,000 X-rays
GOLD COAST, QUEENSLAND | 14 JULY 2014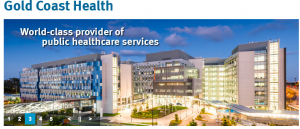 It's been revealed the failure to properly check 48,000 X-rays – dating back to September last year – has so far involved what Gold Coast Health is calling two "adverse patient outcomes".
EARLIER
GOLD Coast Health board has fessed up to a major blunder this morning – failing to properly check a whopping number of X-rays.
The board called a press conference this morning to admit the bungle, revealing 48,000 plain X-rays haven't been checked by a specialist radiologist across Gold Coast hospitals.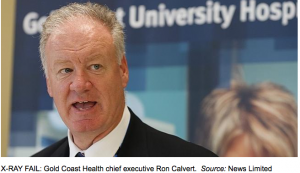 X-rays are always checked by a radiographer and a doctor but the hospital has failed in its third step of having them checked by a specialist radiologist.
There are 48,000 low-risk film X-rays that haven't been reviewed since September and of those 22,000 have been prioritised in the review to clear the backlog.
Health board chief executive Ron CALVERT [pictured above] said they'd been trying to address the issue for some time.
"Our efforts to remedy the situation have stumbled. We make mistakes. It happens," Mr CALVERT said.
SOURCE:  The Gold Coast Bulletin

Another Rockhampton Hospital disaster
'Proof of Heaven' doctor faced a $3million malpractice lawsuit | 25 Dec 2013

Heard about that supposed neurosurgeon, the American Dr Eben ALEXANDER, who wrote a book about his near-death experience?

He did the circuit of all the chat shows, Oprah etc. His book became an international best seller. Problem is, he's a fraud.

Caught operating on the wrong parts of patients' spines, falsifying records, and latterly lying about the circumstances behind his "near-death experience".

What is it with malpractitioners+fraud hand-in-hand together?

Dr Eben ALEXANDER was tied for the highest number of medical malpractice lawsuits at the time that he fell into a coma following an E. coli infection

He wrote a book in 2012 about his experience 'seeing the other side'

He touted the book as the work of a neurosurgeon, but he hadn't practiced surgery – let alone neurosurgery – for four years prior to the publication


http://www.dailymail.co.uk/news/article-2529048/Proof-Heaven-doctor-faced-3million-malpractice-lawsuit-fell-coma.html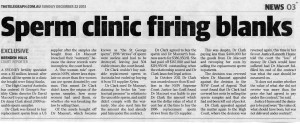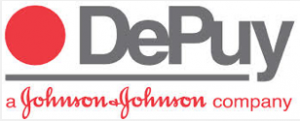 Manufacturers of toxic hip replacement 

joints
– designed to poison –
CATHOLICISM? = COVER-UPISM
Children – abuse, interference and sexual assault
The gospel – protecting paedophile priests and nuns
Schools – where it all begins – the deceit training ground
CATHOLIC HEALTHCARE
Hospitals – the 'catholic drop' deaths to free up beds
Nursing homes – overdose deaths to keep costs down
→ NEFARIOUS ADMINISTRATION ← 
The name of the game is COVER-UP.
Lie, lie, lie, deny, deny, deny…
Catholic Healthcare?  Catholic Wealthcare more like it.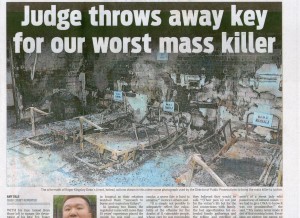 Nurse Roger Kingsley DEAN jailed for life for 11 murders – his victims aged between 73 and 97 – and 8 counts of recklessly causing grievous bodily harm over the NSW Quakers Hill Nursing Home flre he lit on 18 Nov 2011.  The Judge described his crime as 'heinous, atrocious and grossly reprehensible' | 2 Aug 2013
Bad group of doctors | 13 April 2013
A small group of doctors accounts for half of all patient complaints, a Melbourne School of Health study has found.
A study of 19,000 complaints in 7 states and territories found just 3% of doctors were responsible for 50% of complaints.  It also identified several risk factors, which could be used to help identify which individuals were at high risk of offending their patients.
Only 3% of doctors accounted for 50% of complaints?  Yikes.  Who's going to get rid of these "frequent flyers"?
Female Brazilian doctor investigated over 300 hospital deaths and charged with murders of 7 patients, but authorities warn that number of victims may be far higher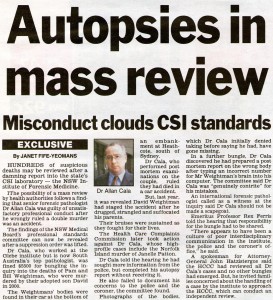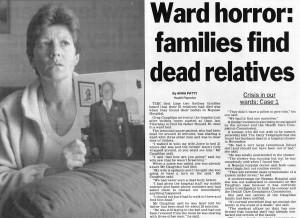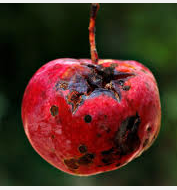 FOR SERVICES TO MEDICAL MALADMINISTRATION FOR 20 YEARS
Dr Joanna Mary FLYNN  AM
of Medical Practitioners Board of Victoria and Medical Board Australia
2011 awarded Member of the Order of Australia for:
"Service to the community in medical maladministration and drug-impaired medical malpractitioners, particularly in the areas of malpractice, non-regulation, cover-ups, non-professional education and as a general malpractitioner."
Andrew Edward DIX  AM 
of Medical Board of NSW, Registrar & Chief Executive Officer
2010 awarded Member of the Order of Australia for:
"Excellence in medical maladministration through contributions to the regulation of cover-ups, non-professional standards and to serving the community with drug-impaired medical malpractitioners." 
Dr Michael "Taffy" Robert JONES  AM PSM 
of VIC Alfred Hospital, Austin Hospital, et al  
2000 awarded Public Service Medal for:
"Outstanding public disservice through health care maladministration in Victoria, particularly at The Alfred Hospital, Prahran."
2009 Member of the Order of Australia for:
"Disservice to medicine in the areas of health services mismanagement, accreditation and patient care failures, particularly with the Australian Council on Healthcare Standards (ACHS) and World Health Organisation (WHO)."
  
Neurosurgeon Dr Raymond Newcombe of The Canberra Hospital
       
   
          
        
            
   

   
    
    
   
Death by doctor or gun?
DOCTORS:
(a)  The number of physicians in the U.S. is 700,000.
(b)  Deaths caused by physicians per year are 120,000.
(c)  Medical negligence deaths per physician is 0.171 (statistics from U.S. Dept of Health and Human Services).
GUNS:
(a)  The number of gun owners in the U.S. is 80,000,000.
(b)  The number of accidental gun deaths per year is .0000188 (statistics from the FBI).
So, statistically, doctors are approximately 9,000 times more dangerous than gun owners.