Medicos slammed over girl's death Perth Children's Hospital
The parents of Aishwarya Aswath, who died at Perth Children's Hospital on Easter Saturday, have released the full confidential report into their daughter's death.
The investigating panel found the seven-year-old could've been saved if it wasn't for a number of mistakes.
It revealed there was a "cascade of missed opportunities" by hospital staff to save Aishwarya.
The full 29-page report showed her parents pleaded with nurses on five separate occasions but their concerns were overlooked.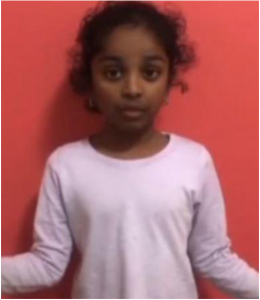 RIP Aishwarya Aswath
READ MORE OF AMBER JOHNSTON AND LUCY QUAGGIN OF 7NEWS' REPORT:
Aishwarya Aswath's parents release damning report into her death at Perth Children's Hospital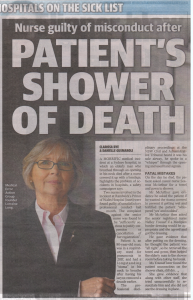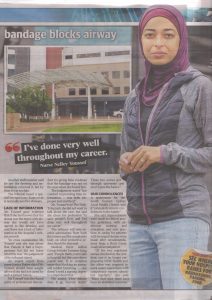 SHREWSBURY & TELFORD HOSPITAL NHS TRUST IN SHROPSHIRE UK BLASTED FOR ITS FAILINGS
SHROPSHIRE UK — "Hang your heads in shame" cried bereaved families slamming Telford Hospital Trust where 42 babies and 13 mothers died in 20 years as scathing report into maternity scandal reveals catalogue of failings including women being blamed for their infant's deaths.
A couple who lost their daughter hours after she was born with anaemia in 2009, said Shrewsbury and Telford Hospital NHS Trust in Shropshire 'should hang their heads in shame' and stop 'victim-blaming'.
Their comments come after a review by former senior midwife Donna Ockenden today found women were 'blamed for their loss,' and in other cases families' concerns were 'dismissed or not listened to at all'.
It also found a failure to investigate after babies' skulls were crushed during attempts to deliver them using forceps – with one dying and another getting cerebral palsy.
Between 2000 and 2019 42 babies and 13 mothers died during or shortly after childbirth at the trust but the inquiry is now examining the cases of 1,862 families.
Former Health Secretary Jeremy Hunt said he felt 'responsible' as it was announced the NHS will put in a 'surveillance,' system to prevent a repeat of the scandal.
UK Health Secretary Matt Hancock said it made 'shocking reading' and that 'we have already taken the actions that were proposed in an earlier part of the report, and we will, of course, study the proposals that have been made in the report very, very closely.'
For more on the report's damning findings read The Daily Mail, Luke May's story:
Baby deaths probe finds 'immediate and essential' action is needed to improve maternity care
_____________________________________________________________________________
THIS IS AFTER HORNSBY HOSPITAL NSW TREATMENT: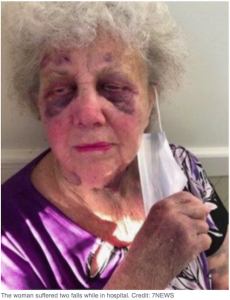 ______________________________________________________________________________________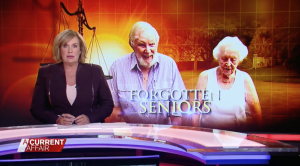 Read and watch:  Forgotten Seniors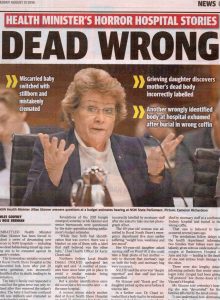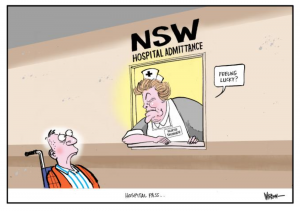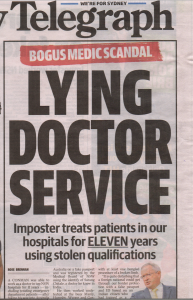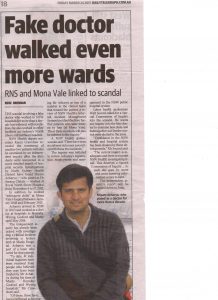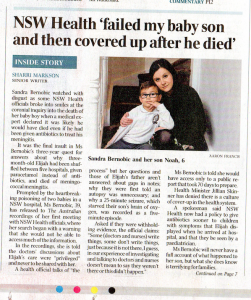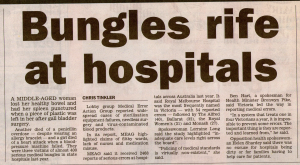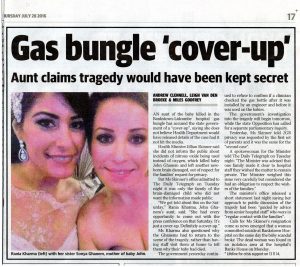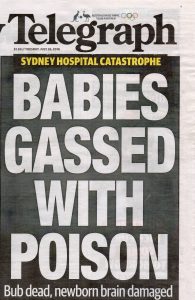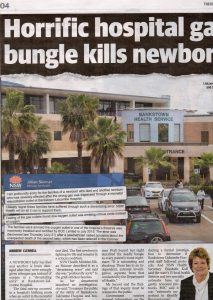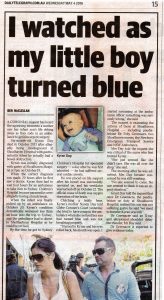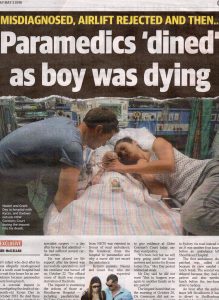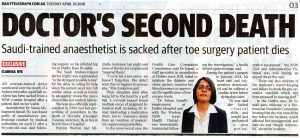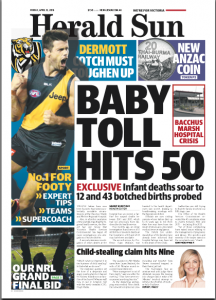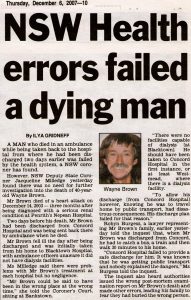 NSW Health Minister in denial
St Vincent's hospital cancer patient cover-up
7News Sydney
Published Thursday, April 7th 2016, 18:56 hours
Health Minister Jillian Skinner claims she first heard about under-dosing of cancer patients at St Vincent's Hospital in the media in February but a letter tells a different story.  7News Bryan Seymour reports…(on 7News)
     
The NSW Health Care Complaints Commission has confirmed investigations over mesh surgery
By JOANNE MCCARTHY
Ballarat Courier | Cooma-Monaro Express | Newcastle Herald
March 19, 2016, 9:38 a.m. Saturday
THE state's health watchdog has sharpened its focus on investigations relating to Australia's unfolding women's prolapse mesh disaster after serious complaints, including that a doctor allegedly falsely claimed he had ethics approval to conduct a mesh device study at a major public hospital.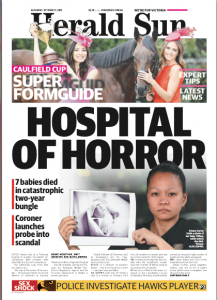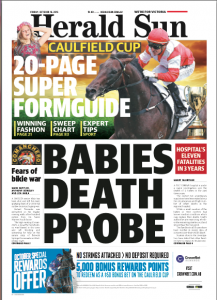 Health watchdog 'not up to it'
9 May 2014
The celebrated surgeon, Dr Antonio VEGA VEGA, stood down from his job at Rockhampton Hospital, Queensland, after allegedly botching four operations in seven months.  Now other patients have come forward, fearing they too have suffered at the hands of this foreign-trained specialist.
    


6 February 2013
6 February 2013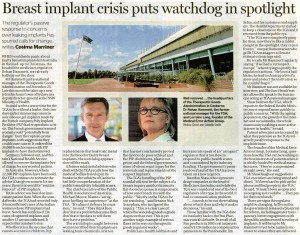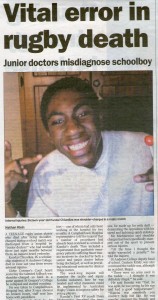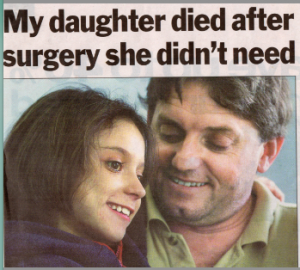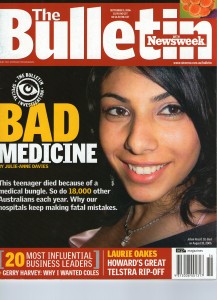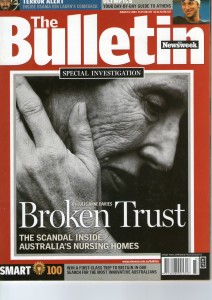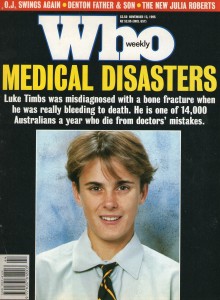 Did you know MEAG created the above media events?