As a person who placed a singular stamp on the office of Coroner, we asked His Honour Magistrate Graeme D. Johnstone, State Coroner of Victoria, for ways to save lives. These are his dozen recommendations:
All serious incidents involving iatrogenic injury or death be internally examined at hospital level with a view to identifying factors and implementing counter measures.

Accurate internal investigation aimed at identification in all factors with prevention as a goal.

Standardized internal investigation systems would be a precursor to establishing an accurate database on preventable iatrogenic death and injury for the health system.

A system to ensure exchange of lessons learnt from incident reviews and or inquests or both.

Developing a model incident investigation, data collection and dissemination process for all hospitals.

Developing a standardised investigation protocol for hospitals for all serious adverse medical events [death or injury].

Any system should also include a data collection and reporting mechanism to ensure any problems identified are disseminated throughout the hospital/medical system in a timely way.

Establish an independent body to consolidate and co-ordinate the many different health industry and medical standards and guidelines into a definitive, objective data collection and administrative code by which all medical professionals are bound thus minimizing litigation associated with medical negligence as the only alternative.

Negligence should be exposed, disciplined and recorded to prevent repeat offences and hard lessons learnt.

Errors, not individuals, should be used as knowledge and shared with all hospital systems to prevent others from making the same mistakes.

Only truly criminal cases should fear court action. Genuine apologies and honest explanation should be the norm.

Implement a star rating system: Key Targets that hospitals must achieve for financial incentives.
Medical Error Action Group honours the outstanding contribution of His Honour Magistrate GRAEME JOHNSTONE 1945-2012, former State Coroner of Victoria, who strove to save lives.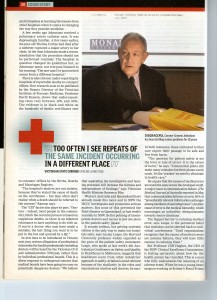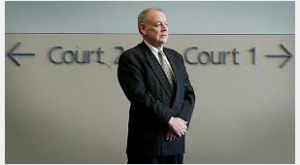 State Coroner of Victoria His Honour Graeme Johnstone