Doctors can be more dangerous than germs.
When people go into the hospital, they're going to have problems.  Hospitals give a lot of drugs.  Statistically, there are so many errors in hospitals that the average works out to one-error-per-patient-per-day, at the minimum.  If you're in a hospital for four days, you can expect four medical errors in that time.
Most people would consider a knife wound to the stomach a serious health risk, but a similar scalpel wound in an operating theatre is often shrugged off.
Know the 10 most shocking medical mistakes and how to prevent being a victim of just one of them.
These tips and more for a trouble-free stay. . . PLUS the most important thing to eat in hospital to avoid infections. . . and why YOU need a watchdog in hospital to keep an eye on things.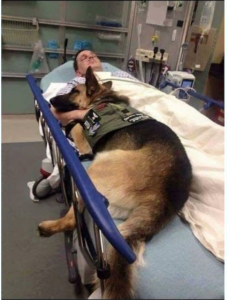 See our→  AVOID HOSPITAL STUFF-UPS
A must read→  KILLER INFECTIONS